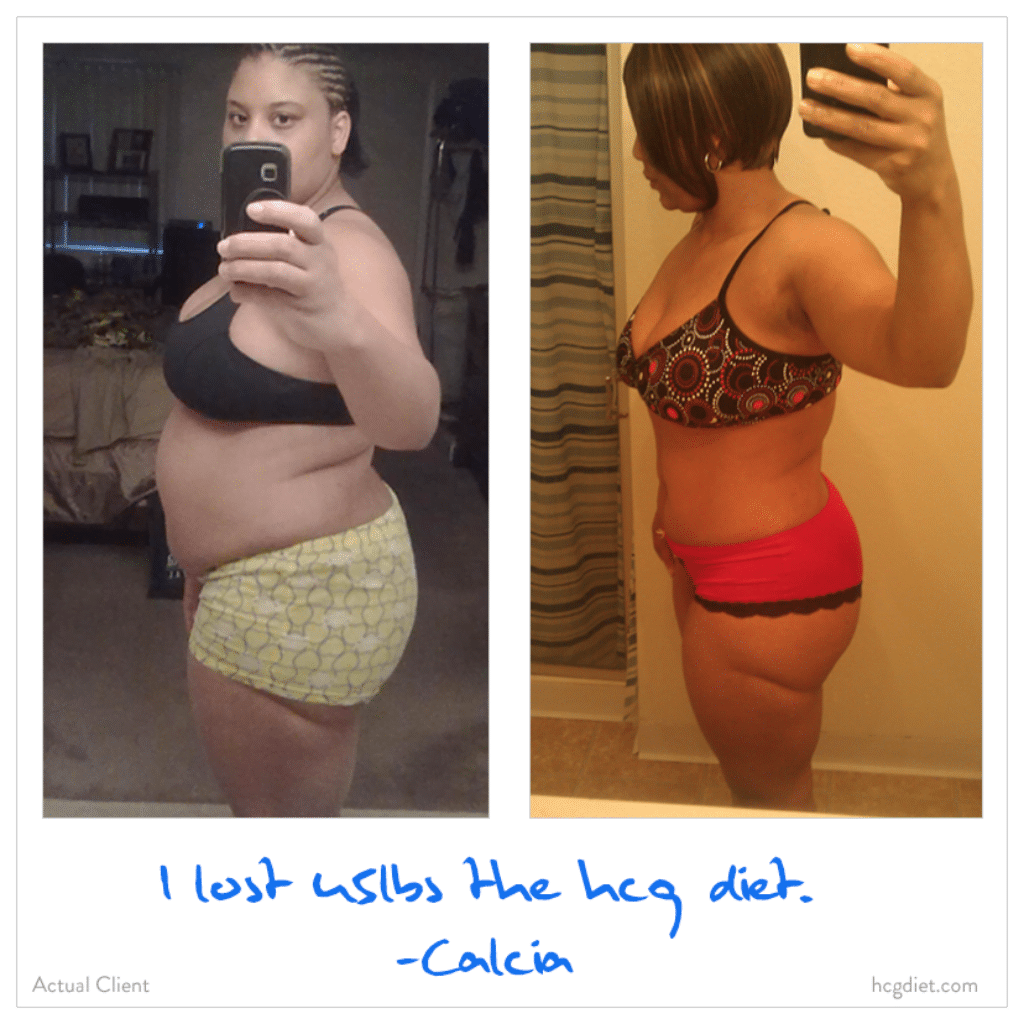 I HAVE MAINTAINED MY WEIGHT FOR
11 MONTHS
My name is Calcia, 28, mother of two boys 5 and 7. I started my hcg diet on November 24,2010. My weight at that time was 223 lbs, and bodyfat over 30%. I was tired all the time,body aches, had no energy and was not happy the way my body was looking. I kept hearing about this diet called the hcg diet, I went home researched it online and found what I thought to be the best diet. I found HCGdiet.com, bought the product and started my diet. For the first week it was hard to eat 500 calories but it got easier as the weeks went by. For the first 5 days I checked my weight and I already had lost 7 lbs . I was shocked. I couldn't lose that in a month. I completed my 23 days and my total lost was 45 lbs ,over 20 inches and my body fat went down also to 25%. I was really amazed. Who wouldn't be so happy with results like that in little time?
So I must say I have been maintaining my weight now for 11 months. I have been working out now doing zumba and weight resistances. I feel better, healthier and happier. I so recommend this product to anyone that wants to lose weight.
"I WAS REALLY AMAZED. WHO WOULDN'T BE SO HAPPY WITH RESULTS LIKE THAT IN LITTLE TIME?"
The HCG Diet products
HCG Triumph customers have lost an average of 20-25 pounds while on the HCG 26-day kit. If you have more to lose, you can do multiple rounds of 26-day (with a maintenance phase between), or try our 40-day kit.