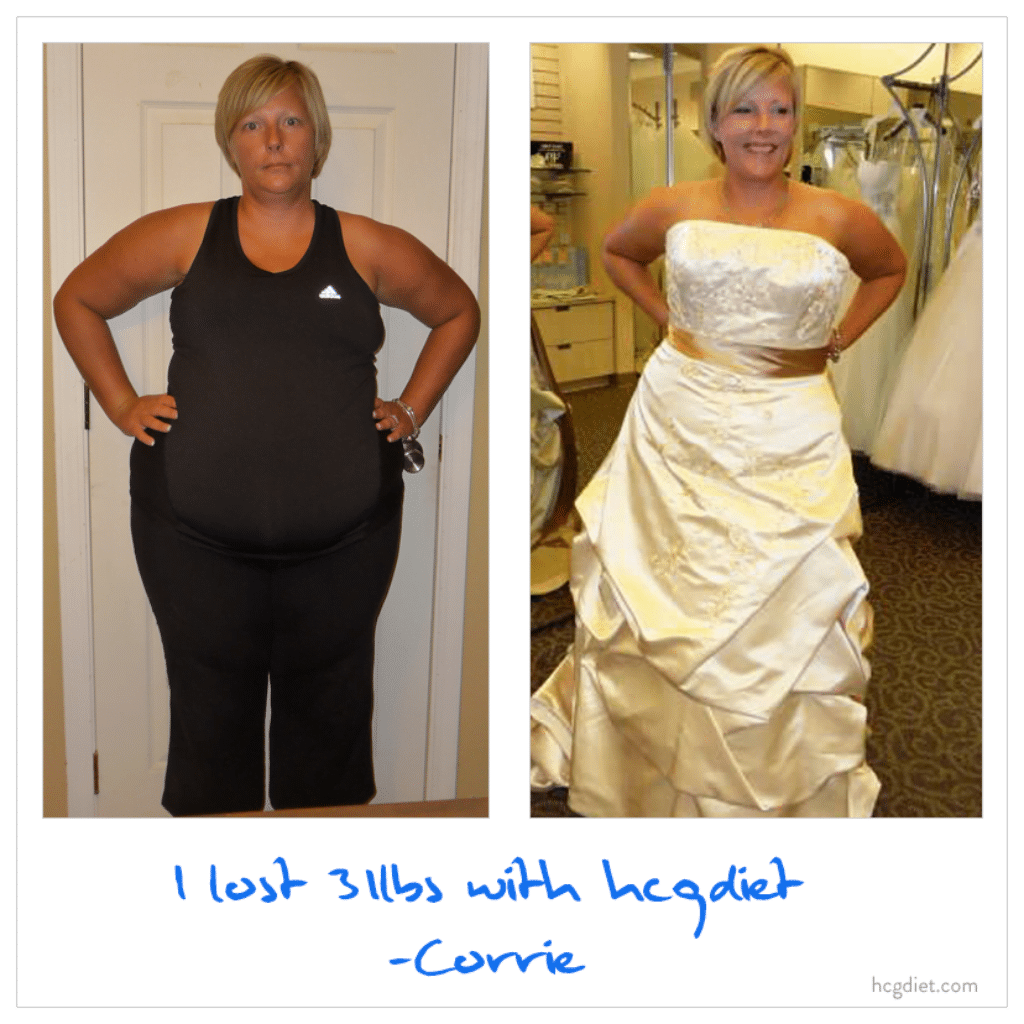 HCG, A LIFE SAVER
On my first round on the hcg diet, I started at 249.6 and dropped 9 inches off my waist, 4 inches off my hips. Thank you HCG Triumph for all you do. 2.5 inches off my chest, 1.5 inches off my upper arms and 2 inches off my upper thigh… I also went down 6 dress sizes from a 22 to a 16!! The wedding dress I bought last month was a 14!!
I needed hcg, to help me improve my quality of life. I am 37 yrs old but the last two years, I have fought breast cancer, gone through a bilateral mastectomy, chemo and radiation… I gained 20 lbs going through treatment. To top it off, while in recovery I found out I have auto immune disease in the lupus family as well as psoriatic arthritis…
"2.5 INCHES OFF MY CHEST, 1.5 INCHES OFF MY UPPER ARMS AND 2 INCHES OFF MY UPPER THIGH"
Breast cancer is more than 2 times likely to return in those patients who are overweight! My problem was, because of the pain I was in from the arthritis and lupus, I couldn't work out the way I wanted to get the weight off… I couldn't run, spin, step or anything with impact… I was in pain when I woke up and in pain when I went to bed.
I do not want the cancer to return so it is VERY important to get the weight off but I was struggling doing this with just a calorie reduced diet…
I have to tell you, watching the weight drop every morning during phase 1 was an amazing feeling.. It wasn't until about day 30 that I started to realize that I was not hurting as much! It was amazing to have moments of being pain free!! After the 31.2 lb loss, I am pain free more than I have pain and during maintenance I have been able to start working out again!!
Corrinne lost
"WATCHING THE WEIGHT DROP EVERY MORNING DURING PHASE 1 WAS AN AMAZING FEELING!"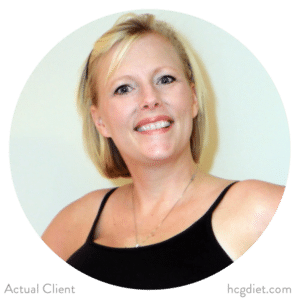 I can honestly say these last two months with hcg have been the happiest I have had in years! I have a reason to smile again. I recently got engaged and as I mentioned, I bought my wedding dress a few weeks ago. Even I look in the mirror now and think that I am beautiful!
I'm really looking forward to round 2!! I have maintained at 219 but am looking forward to breaking into the 100's for the first time in over 15 years! I have an August 11 wedding scheduled and would love to be able to show the world my new body by hcg triumph! Thank you, thank you, thank you HCG Triumph for literally saving my life and for making my days pain free again!!
Corrinne.
"I LOST A TOTAL OF 70 POUNDS. THAT'S QUITE A BIT OF FAT AND MISERY GONE!"
The HCG Diet products
HCG Triumph customers have lost an average of 20-25 pounds while on the HCG 26-day kit. If you have more to lose, you can do multiple rounds of 26-day (with a maintenance phase between), or try our 40-day kit.