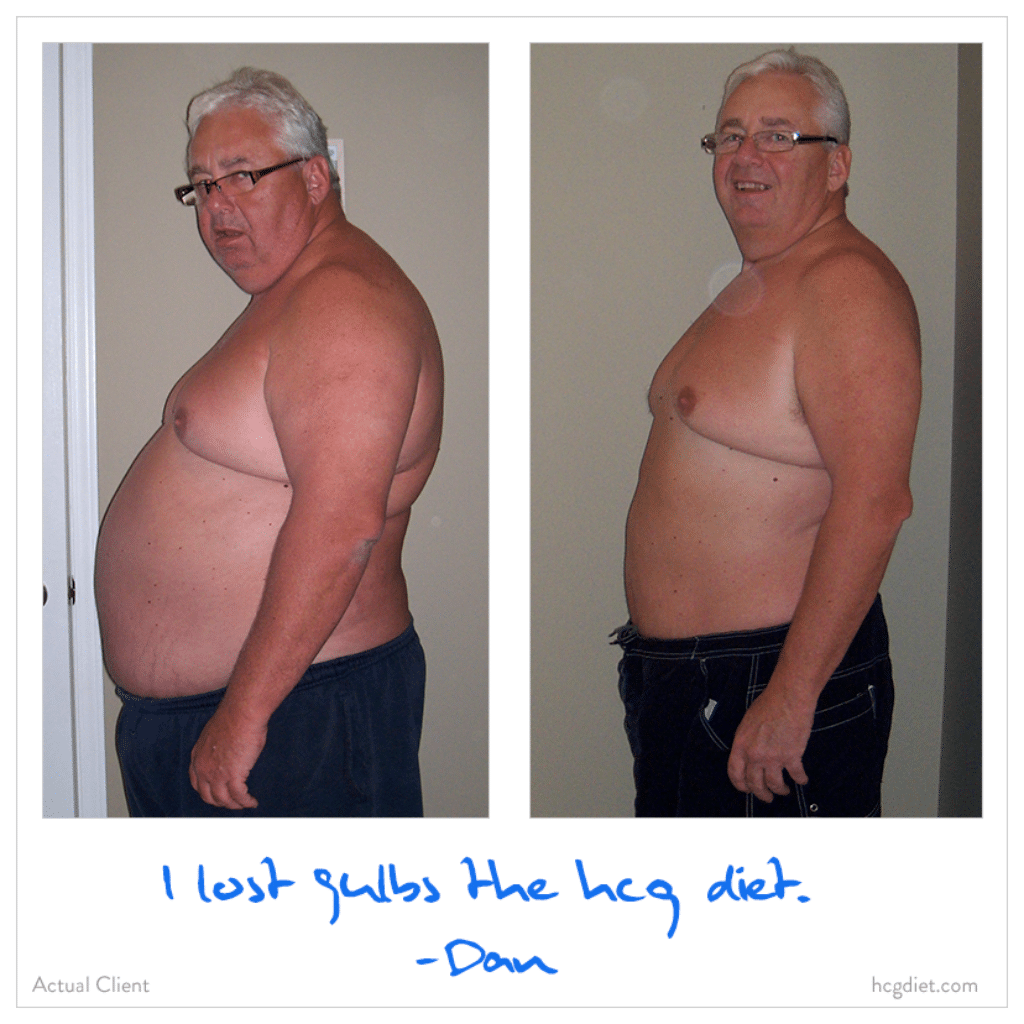 I LEARNED A LOT ABOUT MYSELF ON THE DIET.
It helped me focus on eating right, a lesson I will remember and apply for the rest of my life. I learned to ask for help when I needed it. I sought support a lot on Facebook and was encouraged by the challenges of others. I realized that others cared for me and I began to care for myself. I learnt that I was stronger than I thought and could demonstrate self-control.
I'm proud to say that I am now a different man. In fact, I have become the man I always wanted to be. I am healthy and confident. I am ready to tackle the world. In the past, when people asked me, "how I was", I would reply, "If I was any bigger, I would be twins". Now I reply, "If I was any better I would be twins". Thanks HCG.DIET.COM for giving me a new lease on life and a new, positive, healthy future going forward.
"I'M PROUD TO SAY THAT I AM NOW A DIFFERENT MAN."
The HCG Diet products
HCG Triumph customers have lost an average of 20-25 pounds while on the HCG 26-day kit. If you have more to lose, you can do multiple rounds of 26-day (with a maintenance phase between), or try our 40-day kit.