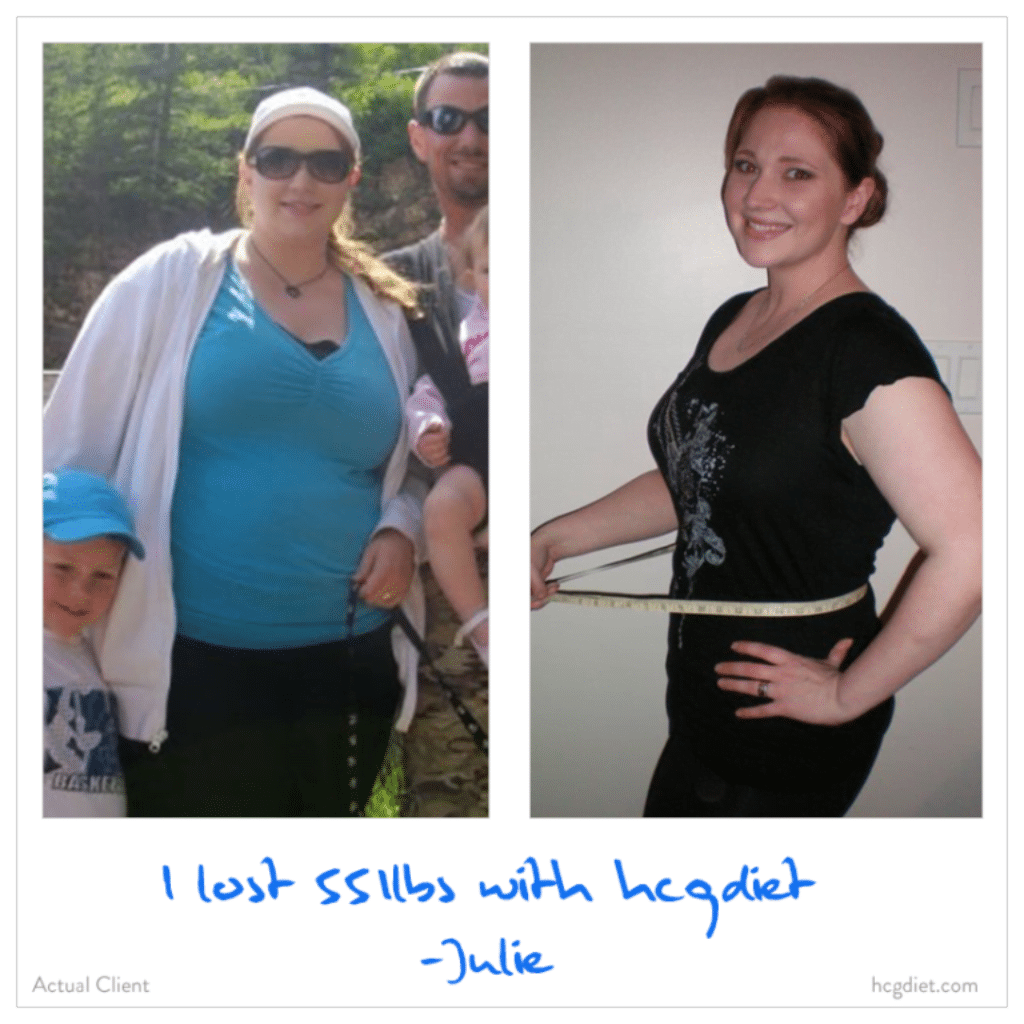 I COULD ACTUALLY SEE RESULTS FAST!
Hi my name is Julie S. and I have lost 55 lbs so far on the HCG Diet!! I have had problems with my weight since high school.. Always known as the chubby one.. My self esteem was low and was always looking for a way to lose the weight. Then I had kids and it got even harder.. Being on bed rest made me gain even more.. And then I found HCG.. and oh my goodness.. I could actually stick to something and see results fast!! It has been the best thing I have ever done!! Thank you HCG for helping me take my life back!
"THANK YOU HCG FOR HELPING ME TAKE MY LIFE BACK!"
The HCG Diet products
HCG Triumph customers have lost an average of 20-25 pounds while on the HCG 26-day kit. If you have more to lose, you can do multiple rounds of 26-day (with a maintenance phase between), or try our 40-day kit.