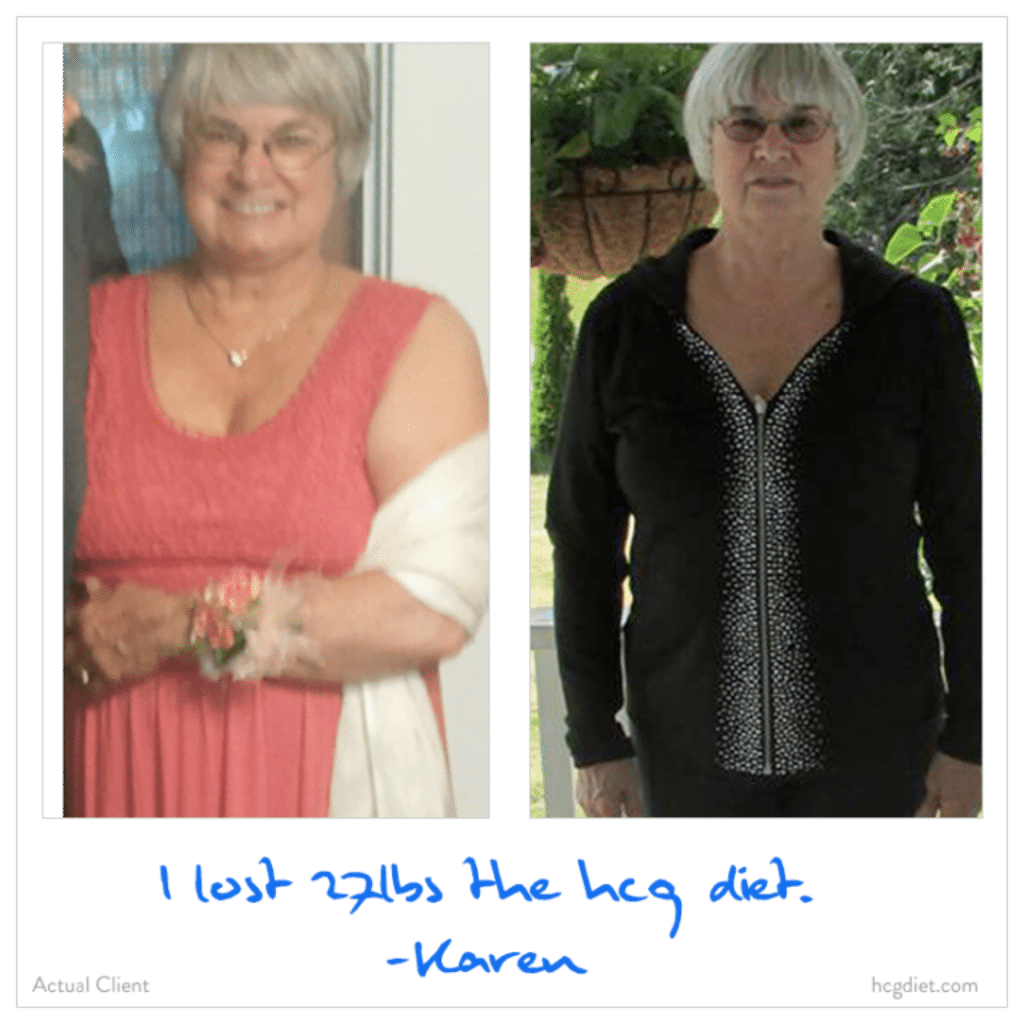 I AM 65 YEARS OLF AND AM FEELING GREAT
My weight before starting with the drops was 177, and I wore size 14 jeans. When I finished with the first 40 days, I was down to 153 and could wear size 10 slacks and size 12 were baggy!
My lowest weight when on maintenance was 149, and currently have stayed between 150 and 152 pounds. I went to Mardi Gras in New Orleans, and gained about 6 pounds, so I went on the drops again when I came home and was able to lose back to my maintenance phase quickly. For some reason, my body wants to stay here at this weight. In the fall, I will do another round of drops and see if I can get at least 10 more pounds off.
"I LOST 24LBS ON THE FIRST ROUND OF HCG AND WENT DOWN TO A BAGGY 10."
In the spring of 2013, I went back to my former town in Oregon and stopped to visit with a friend. I did not recognize her! She had lost weight and her body was transformed. She shared with me her success with the HCG drops and the support that she received during the process.
Six weeks later as I was waiting for my granddaughter at the dentists office, I pulled up the website on my phone, and ordered my first 40 day kit. That was in May of 2013.
I have been 30 to 40 pounds overweight for about 20 years. Never had a weight problem until I was in my 40's. Then five pounds a year or so, keeps adding up to a problem! I think the main factor was stress in my life. Now I am 65 years old. Thanks to the HCG program that I began one year ago, I have lost 30 of those pounds and managed to maintain the weight loss. I actually enjoyed following the Phase 2 diet, the right combination of protein and vegetable/fruit, and watching the pounds come off! I still have stress, and that is a fact that I have to deal with constantly, but I know that when I eat healthy, I can overcome gaining the weight back!
Healthwise, my blood pressure has not been a problem since I lost weight. I am no longer taking a prescribed diuretic that I have been taking for years. I know that drinking a lot of water helps, and I also use the lemonade diet powder, at least every other day.
Last fall, my daughter started on the diet, and she looks great. I also had another friend who had success losing with the drops. I hope eventually to drop another 10 pounds, but for now I am happy to maintain.
Karen lost
"I PULLED UP THE WEBSITE ON MY PHONE, AND ORDERED MY FIRST 40 DAY KIT."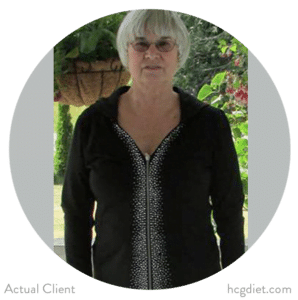 The support from the staff, and especially Lowery and her helpful hints and cheerleading us along, have been great. You know you are not alone in your quest for better health and well being! Thank you to the HCG diet program and the help and hope that you have given to so many that have struggled for years!
As a contestant in your year long contest, I have enjoyed the challenges, and the products that you have sent. I know there are deserving contestants who have really succeeded in losing weight!
As a full time grandma on Social Security, the prize money would be very welcome in my life! But the real reward is in the results and the hope that I have that I will never have those extra pounds back on my body!
Thank you again, Lowery, and the HCG diet staff!
"LAST FALL, MY DAUGHTER STARTED ON THE DIET, AND SHE LOOKS GREAT."
The HCG Diet products
HCG Triumph customers have lost an average of 20-25 pounds while on the HCG 26-day kit. If you have more to lose, you can do multiple rounds of 26-day (with a maintenance phase between), or try our 40-day kit.