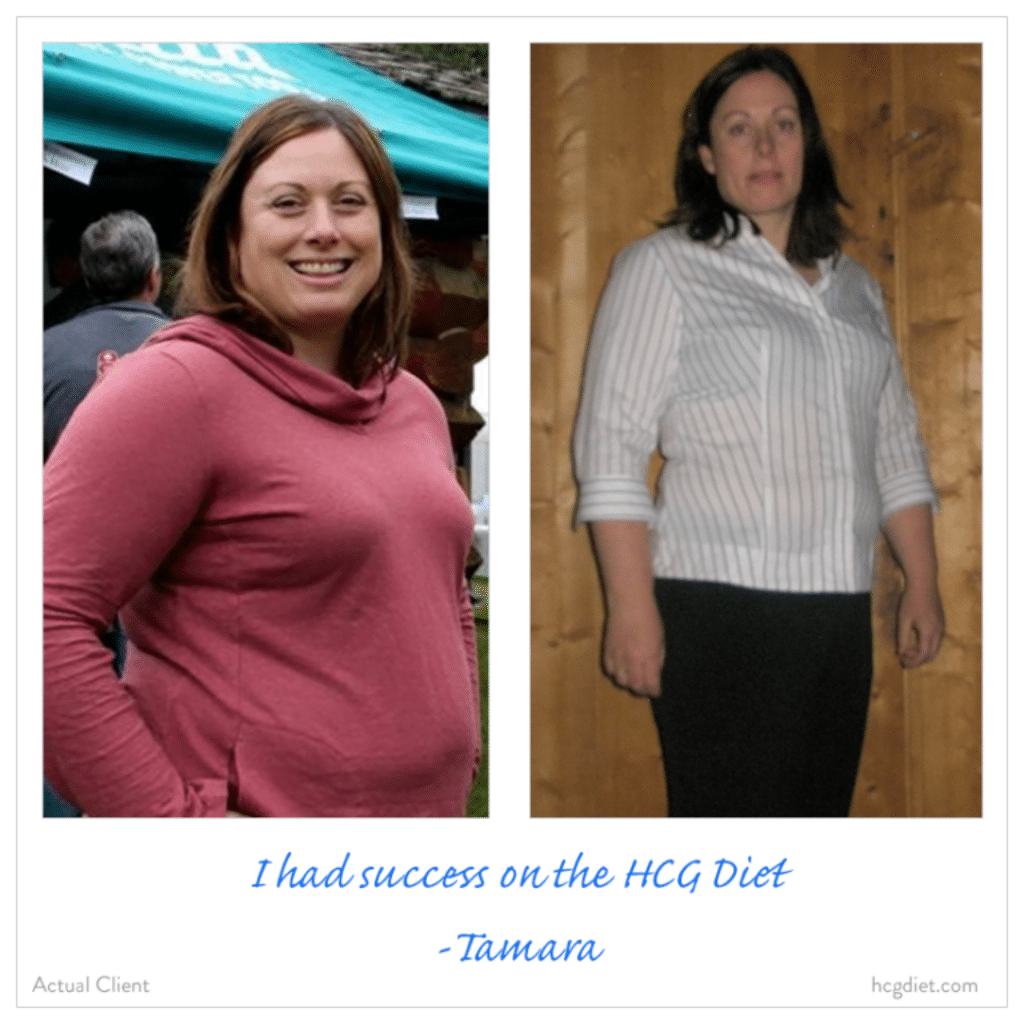 37LBS LOST WHILE ON THE HCG DIET!
I never thought HCG Diet would help me loss weight like this. In September of this year I went to England to visit my mom and other family. While I was there, my boyfriend/partner of 8 years emailed me to say he had decided to move out. When I got home he decided to finally start communicating about our relationship. What hurt me most was when he said that when we first started dating he had just watched the movie Shallow Hal and had decided to make an effort to see beyond my weight because I was a good person. At that time I weighed a lot less than I did at this point. After he left, I was depressed for a few days and then I decided to not wallow in self-pity but to make a real step to improve my self-esteem. Part of this would involve losing weight not because my ex thought I was overweight but because I thought I was and if I could lose weight it would go a long way to improve myself for me.
"I NEVER THOUGHT HCG DIET WOULD HELP ME LOSE WEIGHT LIKE THIS."
I have tried many diets in the past and they always been a monumental effort to lose a few pounds, feeling hungry and deprived the whole time, only to gain the weight back within a couple of months. I saw a brief reference to HCG on facebook and looked into it. I found the hcgdiet.com facebook page and the people there were very inspiring. I'm a scientist so I read Pounds and Inches and I read all the other science journal articles both for and against Dr. Simeons work. I decided to give it a go and ordered the 40 day HCG Triumph from hcgdiet.com.
On my loading days despite eating fatty foods all day (I also drank a lot of water) I lost 7.5 pounds. In Phase 2 I've been very careful to stick to the original Pounds and Inches protocol. I find that it's easier for me that the allowed foods are very specific so I know what I can eat and what I shouldn't even think about. In the first week I lost another 11 pounds. In week two I had a three day stall(try lemonade diet to break stalls) which I attributed to consuming too much salt. I did lose another 5 pounds. After 34 days I am now down a total of 37 lbs! I started at a weight of 236.8 lbs. and am now at 199.8 lbs. I use the Diet Tracker and keep track of everything I eat and drink. I weigh myself every morning and if there are plateaus I take a look at what I may have done the day before that could have caused it.
Tamara lost
"I FOUND THE HCGDIET.COM FACEBOOK PAGE AND THE PEOPLE THERE WERE VERY INSPIRING."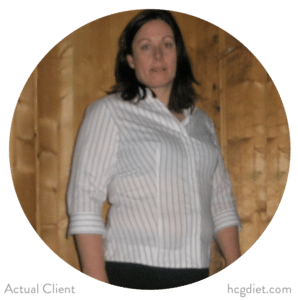 During this process I have dropped from a size 20 to a size 12/14. I can wear clothes I haven't worn in years. Everything I try on fits now. I have so much energy and mental alertness. I have kicked the drinking wine and snacking in the evening habit and feel so great from eating so healthy. I am a much happier person and I have realized that my previous relationship was a main contributor in causing stress and weight gain. The added weight protected me from the emotional hurt of being rejected. I realized that this is counterproductive. Losing 37 pounds has given me back some of my confidence and I'm now more outgoing. I notice people noticing me again. I would still hope to lose another few pounds in this 40 day round. I plan to stay on the maintenance phase for six weeks and then would like to do another 40 day round. My goal weight is 150 lbs which would put me in the normal weight category for a 5'6 tall woman. I would never have thought it possible to get down to this weight before, but having found HCG I can't wait to get to my goal weight.
"I NOTICE PEOPLE NOTICING ME AGAIN."
The HCG Diet products
HCG Triumph customers have lost an average of 20-25 pounds while on the HCG 26-day kit. If you have more to lose, you can do multiple rounds of 26-day (with a maintenance phase between), or try our 40-day kit.