By Kimber of Myhcgdietrecipes.blogspot.com
You can't go wrong with a traditional French Onion Soup recipe. This recipe is full of flavor and is sure to leave you satisfied until dinner. Most importantly, it is Phase 2 approved! Whip this bad boy up and let us know how you liked it by leaving your opinions in the comment section below.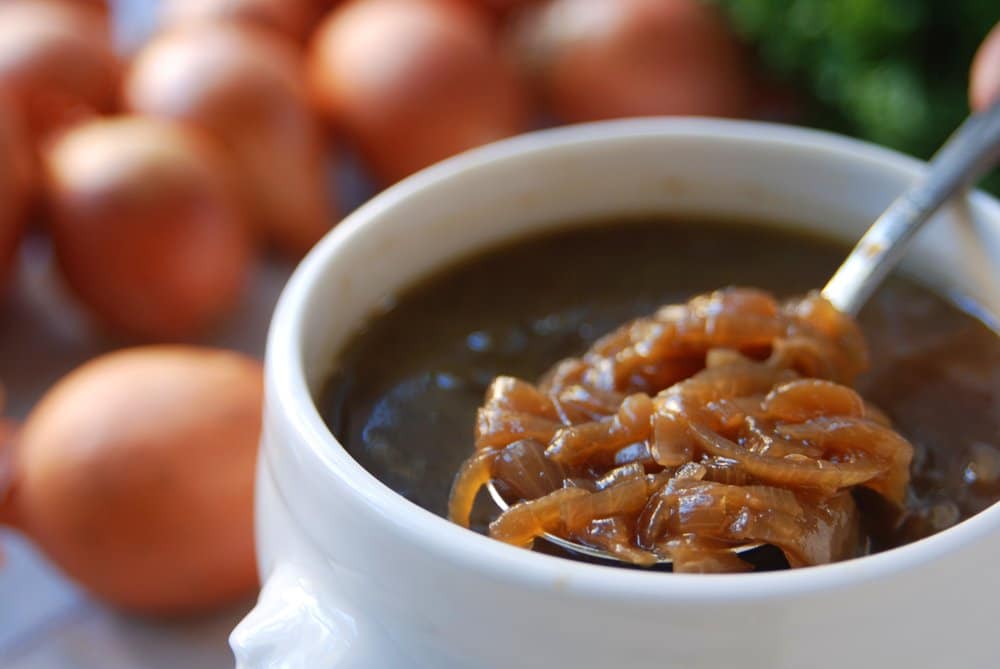 2 cups beef broth
1 Melba toast crumbled (optional)
1 teaspoon Worcestershire sauce
1 tablespoon Bragg's liquid aminos (optional)
1 tablespoon lemon juice
¼ to ½ of an onion in thin strips
1 clove garlic crushed and minced
Stevia to taste
Salt and black pepper to taste
Brown the onions in a little water and lemon juice. Add beef broth and
spices and simmer for 20-30 minutes. Top with Melba toast croutons.
Makes 1-2 servings (1 vegetable, 1 Melba toast)
Phase 3 modifications: Top with mozzarella or provolone cheese.