By Kimber of Myhcgdietrecipes.blogspot.com
The cheesy goodness in the recipe is making us hungry! This is one of our most recommend recipes for Phase 3 and you soon will see why! This recipe satisfies all your cravings for hearty Italian food without all the calories and carbs that usually come with it. We invite you to try this recipe out during your maintenance phase and let us know how you like it. We love to receive feedback in the comments below!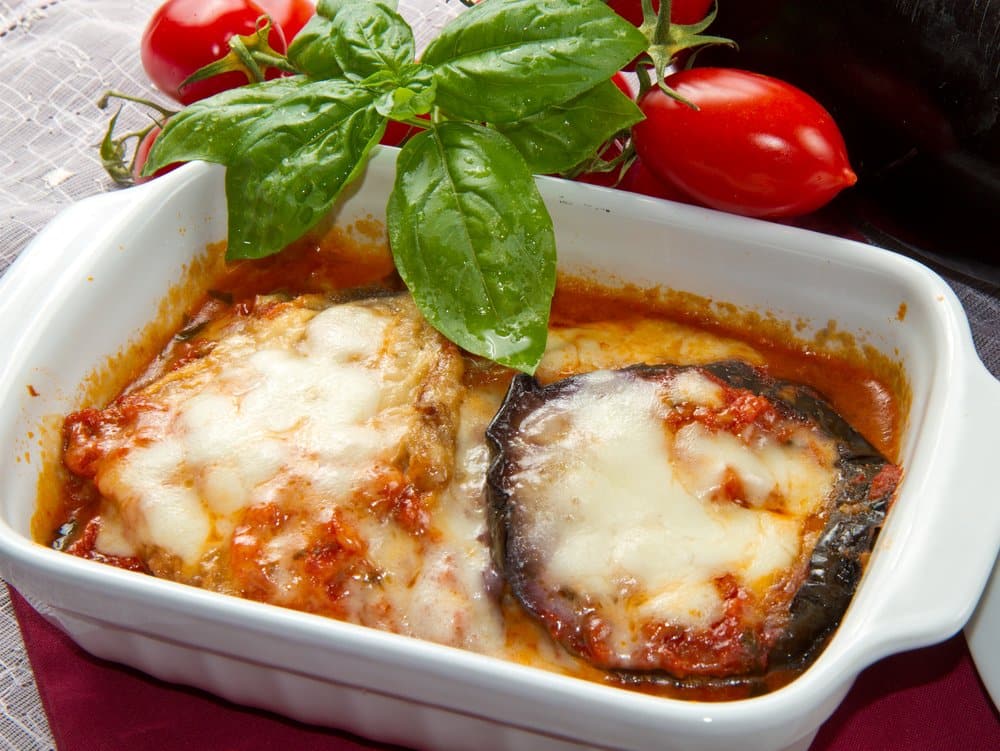 2 T salt
1 large eggplant, sliced into 3/4″
1 1/2 C almond meal
2 eggs
1 can organic tomato paste
1 T Italian seasoning
1 C water
2 C mozzarella cheese, shredded
1/2 C Parmesan, shredded
Preheat oven to 375°.
Salt both sides of eggplant slices and allow to drain in a colander 45 min to 1 hour. Brush off excess salt and pat dry with a paper towel. Using a fork blend the eggs well in one bowl. In another bowl, place the almond meal. Coat each eggplant slice with egg then with almond meal. In a nonstick skillet over medium high heat, cook eggplant until golden on both sides.
In a bowl, mix tomato paste, seasoning & water. Pour 1/4 to 1/2 C in the bottom of a baking pan coating the bottom. Layer with cooked eggplant slices, then mozzarella & parmesan, and repeat, ending with the cheeses.
Bake for 20-25 minutes then broil for a few minutes. I got a little overzealous with broiling, so watch it carefully! Serves 4.