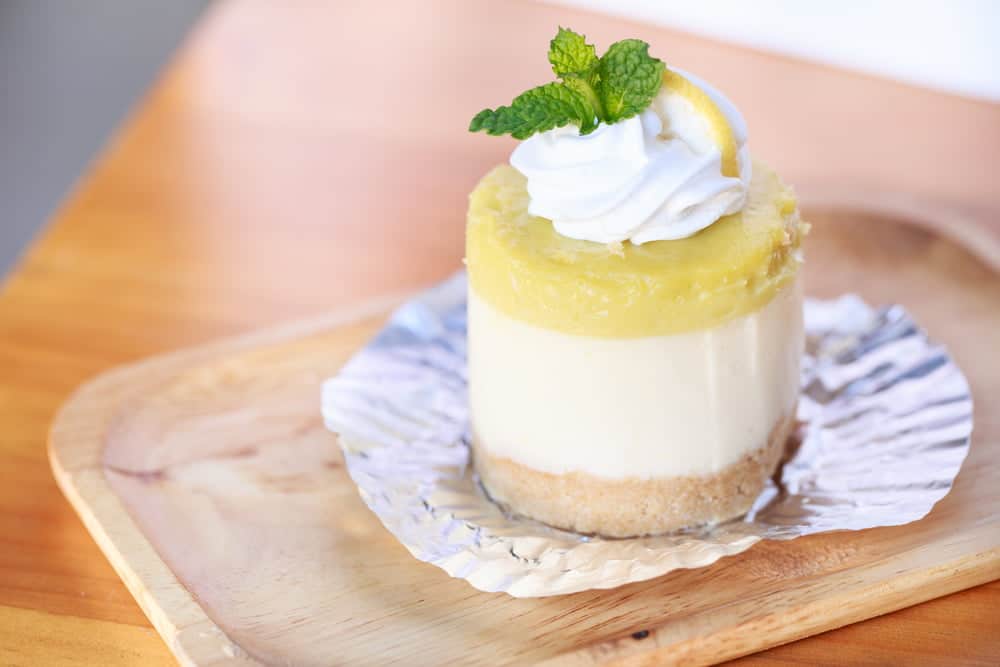 NO BAKE LEMON CHEESECAKE
Sprinkle 1 packet unflavored gelatin onto 1/2 C fresh lemon juice (juice of 3 large lemons). Let sit for 5 minutes. Heat the mixture until warm to touch.
Beat 24 oz soft cream cheese, 2 1/2 C powdered stevia & 1 t vanilla until smooth.
Beat in gelatin mixture to the cream cheese mixture. Mix in 5 t lemon zest and 1 or more drops of yellow food coloring. Beat until fluffy.
Gently fold in 1 C whipped heavy cream.
Pour in pie plate and chill for 5-6 hours.