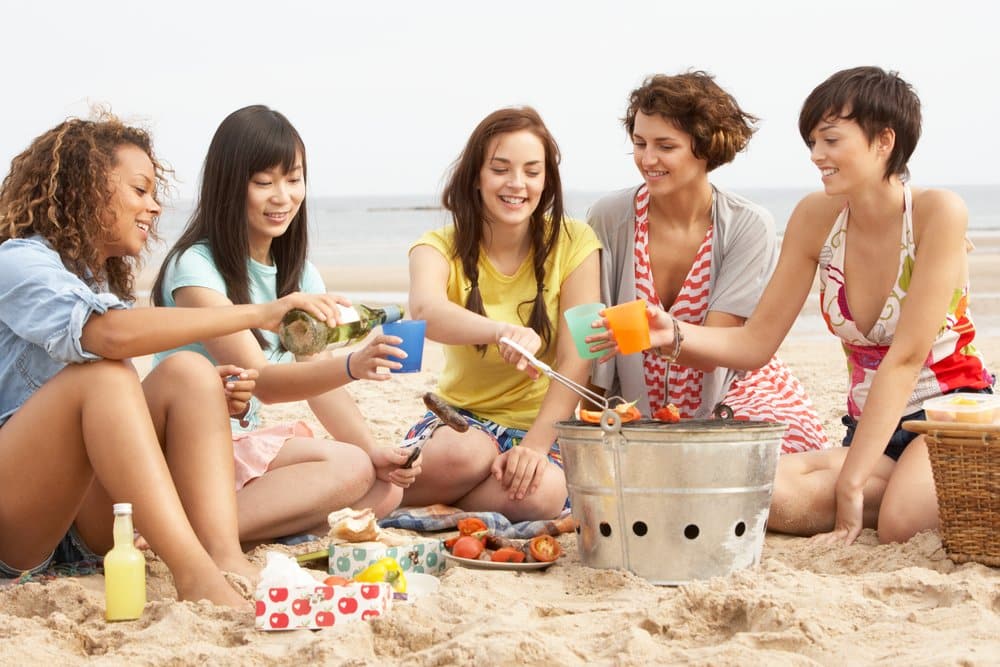 Spring time is generally spent getting your body ready for summer. Once summer comes, either you're ready or not, right? And if you're not ready, then chances are you'll wait til fall or even January first to start your diet.  A lot of people think that you shouldn't diet during the summer. However common that idea is, we have 6 reasons why you SHOULD diet during summer.
1. Produce is cheaper during summer.
The price of a lot of produce favorites come down since more fruits and vegetables are in season. For instance strawberries and raspberries become much more affordable. Many farmers markets start opening up and you can get locally grown fruits and vegetables for a fraction of what they cost during the winter months.
2. Chances are you're already being more active.
The days are longer and the sun is out. There are plenty of opportunities for soaking up some of those rays at the swimming pool or on the trail. So while you're being more active, why not adjust your diet a bit too? It's a lot easier to adjust your diet when you're already reaping the benefits of being more active.
3. You'll feel your best in your bathing suit.
No one wants to feel bloated and yucky at the pool. Starting a diet during the summer will help you feel healthier and more confident when it's time to slip on your bathing suit. By dieting during the summer, you'll be skipping out on those big meals that leave you feeling bloated and over-stuffed.
---
Another Great Read
Eat Healthy On a Budget: 6 Ways To Save
---
4. It's easier to get friends to join you.
During the summer, it's usually easier to get friends to diet with you. There are fewer holiday obligations, and people are typically more motivated during the summer months. Dieting with a friend always makes life easier, too.
5. The grill is going to make your life so much easier.
Many people feel like diets are boring and tasteless, but when you diet during summer you have the option to grill most of your food. Grilling is a great way to add flavor without adding fat. You won't feel like your options are bland and you won't have to miss out on summer BBQs. Just take some chicken, toss it on the girl, and enjoy the amazing flavor all while staying healthy.
6. Warmer temps mean more water and less of an appetite.
When it's warm out, your body craves water. The more water you drink and the better hydrated you are, the easier it is to tell whether or not you're really hungry. Summer almost acts as an appetite suppressant. Your body will start craving delicious healthy foods which makes it easy to start a diet during summer!
Dieting during the summer may not be a popular time to diet, but it's actually one of the best times to diet. If you're looking at programs and if you're anxious to get started, check out our current promotions on weight loss kits today!