Zucchini is coming off the vine by the dozen at our house, and we have so much of it we are trying to find good ways to use it.
So far we've tried zucchini boats, zucchini bread, zucchini in spaghetti sauce, and plain old zucchini sauteed in a little olive oil. Last week's zucchini adventure were these low carb zucchini tots! They are delicious and definitely worth posting!
Low Carb Zucchini Tots Recipe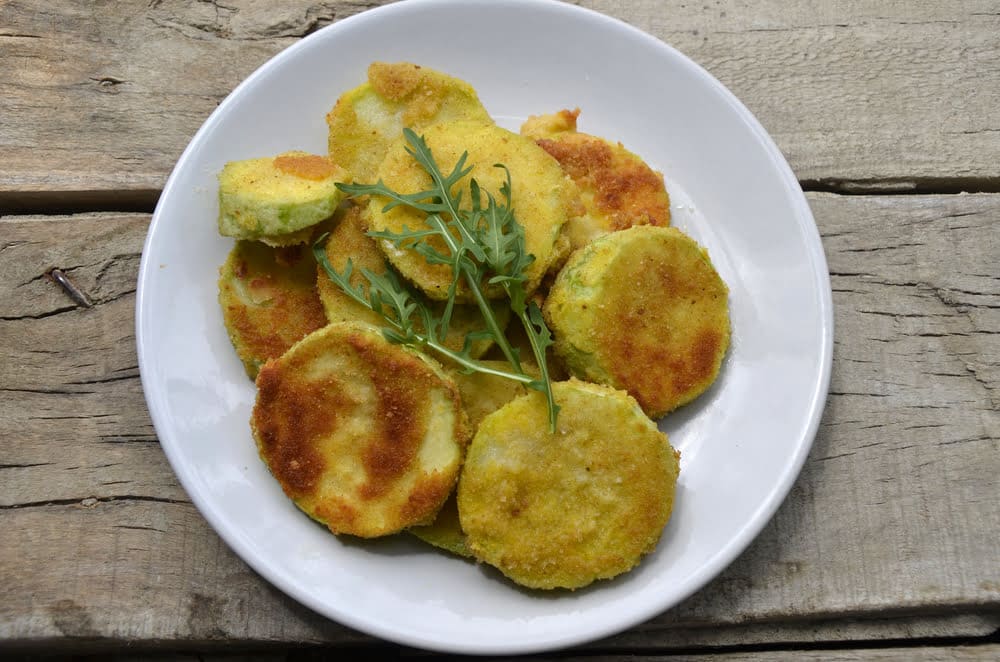 Ingredients
2 cups Zucchini, grated
2 large Eggs
1 large Onion
3/4 cup Shredded Cheddar Cheese
1/4 cup Parmesan Cheese
1/4 Breadcrumbs
1/2 tablespoon Dried Onion
1 teaspoon Mrs. Dash Garlic Herb Seasoning
Salt & Pepper to taste
Lay out some paper towels on the counter and spread your zucchini out on them. Pat dry with more paper towels. The goal is to get as much moisture out of the zucchini as possible. This will help your tots stay together and get crispy instead of soggy. In a bowl, combine all of the ingredients. Mix well.
Form into patties or tot shapes (depending on the size you want) and place on a cookie sheet sprayed with non-stick spray. Bake at 400 degrees for 18 minutes. Makes six servings.
If your recipe is runny, you can try adding more Parmesan or breadcrumbs.
---
Another Great Read
Eat Healthy On A Budget: 6 Ways To Save
---