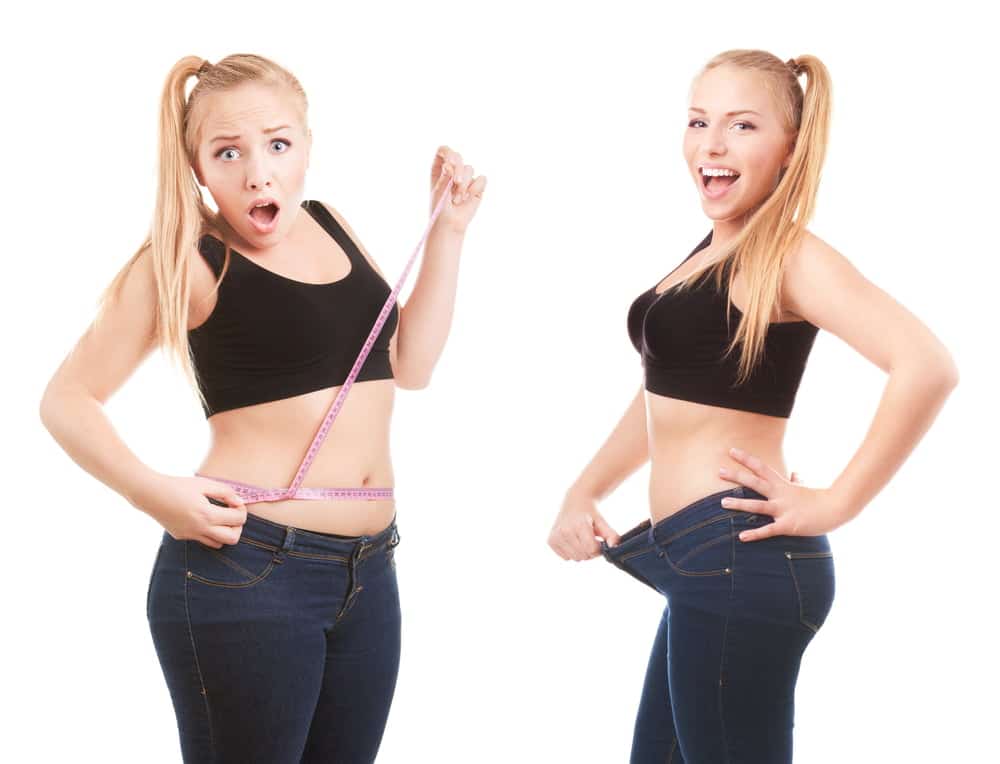 Now that many of you have already lost weight, it's finally time for that thing you've waited for: to go shopping! Shopping for a new swimsuit is one of the most rewarding ways to celebrate a successful diet. Since it's nearly summer time, you deserve a swimsuit that looks as good as you do! Here are some easy ways to choose your perfect swimsuit based on your body type – one to make your new figure look even better!
What's Your Body Type?
First, if you want to choose your perfect swimsuit, you need to identify what your body type this. Body types can be generally categorized into four basic categories: hourglass, triangle, inverted triangle, rectangle.
Hourglass
If you have the hourglass body shape, congratulations. A lot of women wish they could have your figure. But don't think your natural body shape is a free pass when it comes to choosing a cute swimsuit – there are still guidelines you should follow to emphasize your natural figure in the best possible way. If you slimmed-down to the point where you feel comfortable in a bikini, then go for it! Make sure to read our additional suggestions below, though. If you are not too busty, then a halter top would be a great way to emphasize your natural curves. A one-piece with a halter top is a great way to look slimmer. Avoid triangle tops if you have a larger figure or  bust, though. These tend to emphasize your shape in a non-flattering way.
Triangle
You're someone whose hips don't lie. You're shaped a little like a triangle, smaller on top and bigger and the bottom. (Some people refer to this as pear-shaped.) Your goal should be something that makes your hips look slim, so focus on getting the right swimsuit bottom. You also have one of the few body types where a strapless top would look cute. If you are self-conscious about your bottom, then wearing boy shorts could help draw emphasis from this area (as long as the shorts aren't too big). Make sure to read the rest of this post for a slimming secret to make your figure look great if you have full legs!
---
Another Great Read
Eat Healthy on a Budget: 6 Ways to Save
---
Upside-Down Triangle
If you're bigger on top than bottom, than you share the same body type as celebrities like Victoria Beckham, Jessica Simpson and Angelina Jolie. For your body type, it's important to avoid halter tops. You want to avoid drawing attention to your top as much as possible because it could make you look top-heavy. Instead, try wearing a darker color on top and brighter colors of bottom to emphasize your legs.
Rectangle
Finally, if your body type is more rectangular – less curvy and evenly wide  on the top and bottom – then you need to embrace asymmetry. Break up your naturally straight lines with an uneven pattern or different colors.  You can also find a swimsuit that has ruffles at the waist and at the breast, adding visual curves. You may also want to add a belt on your waist and have a suit with side details rather than a front pattern.
How to Choose Your Perfect Swimsuit
With those basic guidelines in mind, here are a few more specific suggestions to help you find a suit customized to your body type:
Make sure your swimsuit offers proper support, especially if you're busty. You may want to wear an underwire if you have an especially large bust. Never wear tube tops or a thin strap tops if this is how you are built because these emphasize your shape in an unflattering way and can lead to wardrobe malfunctions!
If you want to look skinnier, minimize the amount  of skin you show the torso. Focus on showing mostly legs.
If your legs are shorter, wear a one-piece in a solid color. Don't ever wear boy shorts because it can emphasize  your short  legs. Avoid skirted bottoms as they emphasize short legs and a big booty.
If you feel a little self-conscious about a bikini bottom, try a swimsuit top like a tankini that  folds over your rear.If you have a long torso, wear a tankini or bikini top to emphasize it, especially if you're in great shape!
Again, if you have  a large  chest, do NOT wear a strapless top, and don't wear a swimsuit top that is  too open. Contrary to what some may think, triangle tops and skimpy styles are unflattering if you are bigger up  top.
If you have a tummy, find a design that skims over your middle. Also choose a top and bottom set that have a higher waistband for better coverage. You can also find a one-piece with built-in control panels for further slimming power. X patterns tend to cover up a little tummy bump, too.
For those with full hips and thighs, focus on drawing attention to your top. Avoid boy shorts, one-pieces with side cutouts, and bottoms with embellishments like rings. Wear higher cut bottoms to accentuate your legs. Tankinis lengthen you, too, so try that.
If your torso is shorter than longer, add details and asymmetry to make it work and look great! Use punchy hues up top to attract attention to your collarbone.
Focus  on small-print patterns instead of large print to look slimmer.
If you haven't ordered our beach HCG Complete Bundle yet, there's still time! Our sale lasts last little bit longer, so take advantage of the savings now!
 Summer will be here before you know it. Start working on your beach body today!