If you're making every effort to raise healthy kids, you might want to consider packing their lunch instead of buying them school lunches. Packing lunches? Sounds exhausting right? We get it, coming up with ideas for packing healthy school lunches can be tough, but when it comes down to it, it's better to be in control of what your kids are eating then leaving it up to the school cafeteria to provide them with the balanced meals their growing bodies need. We've got some ideas to make your life a little easier. Try these ideas next time you're looking to switch things up in your kids lunch bags.

Ideas for Packing Healthy School Lunches
First, let's cover the basics. The lunches you pack your kids should include an item from each food group. Make sure the meals aren't too heavy on breaded items or fruit. Be sure to include a serving a whole gains, protein, dairy, fruits and vegetables. Avoid sugary foods like fruit snacks, juices, candy, and fruit in syrup. Try to include whole grains. Avoid white flour products and buy things like whole wheat bread, multigrain chips and crackers, ect. If you're worried that your child won't eat what you pack, try including them in the packing process. Let them know that they can choose their fruit or vegetable so they feel like they are getting something they like. Have fun with the meals! There are hundreds ideas out there for making your lunches cute and colorful! You kids will look forward to lunch time when they know how fun you're trying to make each meal.
Another tip that can make your life easier is buying in bulk. For instance, if your child likes mandarin oranges, try buying the No Sugar Added fruit cups in bulk so you always have some on hand. You can also get string cheese and yogurt in bulk too! Buying in bulk can help save you money, and it's a great way to stock up so you aren't running to the grocery store every morning for lunch supplies.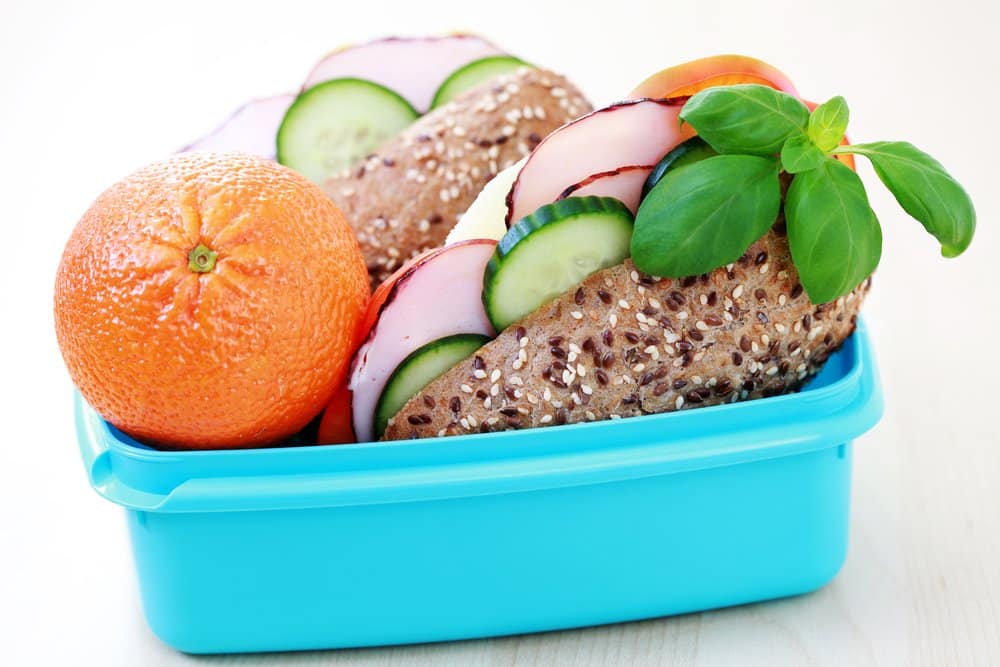 Now that we've covered the basics, let's hop in to these 10 meal ideas.
Meal #1
Peanut Butter and Jelly Sandwich, carrots, cheese stick
Meal #2
Hummus Turkey Wrap, apple slices, grape tomatoes
Meal #3
Cheese & Chicken Sticks, Grapes, Cucumbers, crackers
Meal #4
Turkey Sandwich, Fruit Leather, Cheese Cubes
Meal #5
Ham & Cheese Wrap, Cucumbers, Strawberries

---
6 Reasons To Start A Diet During Summer
---

Meal #6
Lettuce Wraps, Tortilla Strips, Salsa, Apple Sauce
Meal #7
Hummus, Crackers, Carrots, Fruit Cup, Cottage Cheese
Meal #8
Pizza Pita, Sugar Snap Peas, Trail Mix
Meal #9
Celery w/ Peanut Butter, Turkey Cubes w/ Cheese & Crackers
Meal #10
Chicken Salad, Crackers, Celery, Apples Yogurt
As you start to try different things, ask your kids what they like and adjust your meal plans accordingly. While they may not get to choose everything in their lunch, it's always good when they are developing tastes and preferences for certain types of healthy foods!
What are some healthy lunch items that your kids enjoy?