The weather is warming up and you deserve a delicious treat to keep you cool! Instead of reaching for a sugar-filled Popsicle, try this Phase 2 approved HCG Popsicle recipe. It will still satisfy your sweet tooth, but it's made with stevia instead of sugar or sucralose.
HCG Popsicle Recipe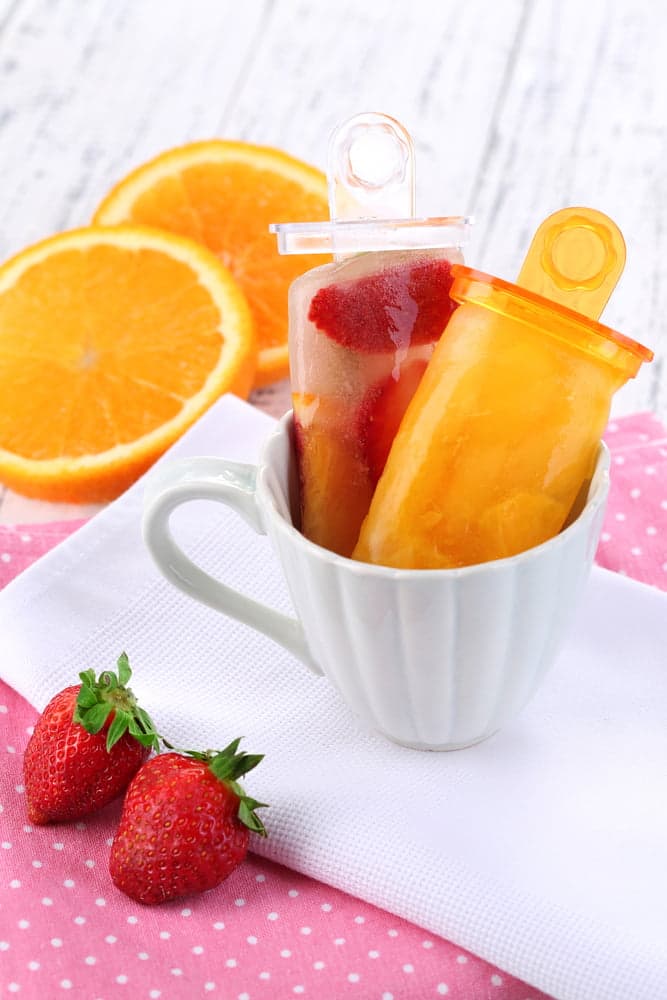 – 1 ½ c. water
– 12-18 strawberries sliced thin
– Juice of 1 lemon
– Juice of 1 orange
– 2 t. orange zest
– Stevia to taste
Mix all ingredients together. Taste for sweetness. Add more Stevia as needed. Pour mixture into popsicle molds. Depending on the size of your mold, this should make 4-6 popsicles. 2 popsicles is equal to 1 serving of fruit on Phase 3 of the HCG Diet.
If you are on Phase 3 of the HCG Diet, you can modify this recipe to add more flavor and more ingredients. Try using almond milk instead of water, then experimenting with adding different berries. You'll have a delicious, healthy creamsicle! You can also experiment with using orange juice and mandarin oranges for a tasty orange pop!
Have you tried any HCG Popsicle recipes? Post yours below!
You can find more delicious recipes like these in our HCG Approved digital recipe book. It has over 100 HCG Approved recipes for less than $10 and they are all available immediately through instant download! Get yours here.
Subscribe to the Newsletter & Receive Access to FREE Downloads:
---
---