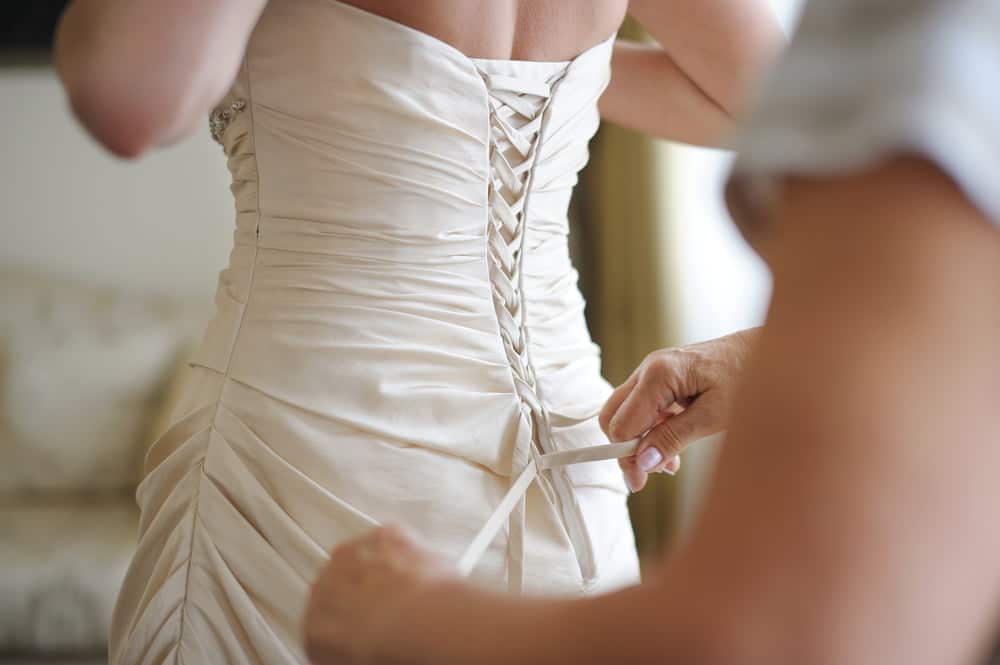 You don't have to be the bride.  Or even the groom for that matter.  Getting in shape to simply attend a wedding is enough motivation all on it's own.  Whatever your role is that day…there is one thing you know for sure:  you want to look as slim and smokin' as possible.  Here are a few weight loss tips that won't let you down.
#4- Get friendly with lemons.
Feeling bloated on the big day is the last thing you'll want on your mind.  The best way to avoid this is by steering clear of soda pop, caffeine, excess salt, and fatty foods.   Another way to fight bloating is with lemons.  Try a little homemade lemonade for fast weight loss.  Drinking lemon water for at least 24 hours will help any water retention you do have, disappear.  It's one of the reasons the Lemonade Diet is so effective.  Nothing else can compare to the power of a lemon.
#3- Don't stop eating.
Starving yourself doesn't get your figure anywhere.  In fact, more often than not, starvation causes your body to go into a fat-storing stage instead of a fat-loss stage.  Instead, try cutting your portions of carbs, sugar, and fats by at least half.  Go solo with one slice of bread for your noon sandwich!  Instead of garlic bread with dinner, try sautéing up some summer squash seasoned with garlic.  Instead of ice cream before bed, blend up a delicious chocolate meal replacement shake.  Remember, sometimes it's the little switches in our diets that have the biggest impact.
#2- Get a pedometer.
10,000 steps a day.  Don't stop until you get there!  Running is the surest way to meet this goal.  Think of the past 10 runners you've seen out on the road.  Chances are most of them are fairly lean.  The reason is because running is one of the quickest ways to slim down. Take it slow though!  Stress fractures are notorious for getting new runners out off their feet in a snap.  Listen to your body.  If you can't run…walk.  Stroll around the neighborhood until you hit that 10,000 mark on your pedometer each and every day.
#1- Don't forget the secret weight-loss weapon.
After you've taken care of nutrition and exercise, let's get a diet supplement to help you with the rest.  Sometimes it's that little edge diet supplements give that get rid of those stubborn pounds.  While there is a mountain of diet plans to choose from, remember that this is the time to stick with what works!  Find a plan that guarantees results.  Two diets that deliver every time are the HCG diet or the Lemonade Diet.  While different, both are formulated to get rid of fat in a hurry.
Weddings are meant to be joyful events!  Don't let your weight get you down.  Because this is one day you want to capture on film, why not look your best?  With these 4 weight loss tricks, you'll be waltzing down the aisle in style!