Spend over $200 at checkout and save 20% instantly 
Save 40%
on all HCG Support Products
Use code: EASTER at checkout to save 40% on all HCG support products, offer ends April 1st @ 11:59pm MST
SAVE 20% on HCG Drops (Exclude BOGO) Us Code: HCGPOWER
Why buy HCG Triumph on HCGDiet.com?
We believe that fast results act as a springboard for healthy life changes. When people see rapid progress they find untapped motivation to initiate real and lasting change that will help them achieve their personal weight loss goals. HCGdiet.com provides all the tools you need to make your diet successful. Look at the great supporting products to help you. No matter what diet you're on.
What Can I Eat On The HCG Diet? 
Foods You are Allowed to Eat.
With plenty of recipes and hearty, fresh foods to choose from, you'll have loads of eating variety to keep you satisfied while on the diet. While some diet plans only supply vague guidelines to follow, the HCG Triumph kit includes a detailed list of foods you can enjoy while losing weight. So you can have an idea of what to expect while getting in shape, here's the HCG diet food list for phases two and three: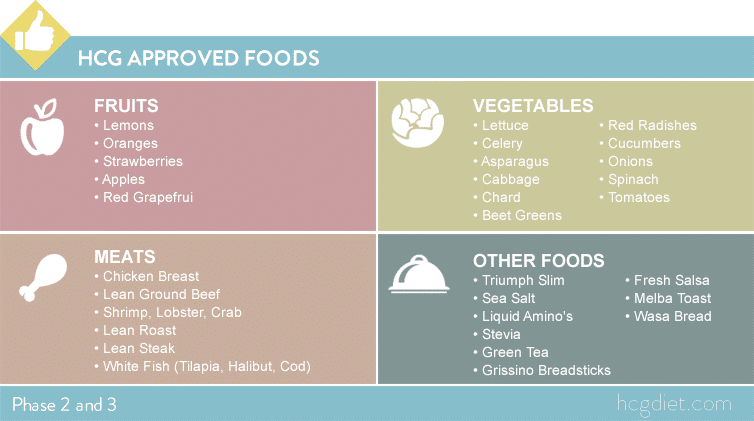 What Is The Routine While On The HCG Diet?
It is Simple, but takes dedication.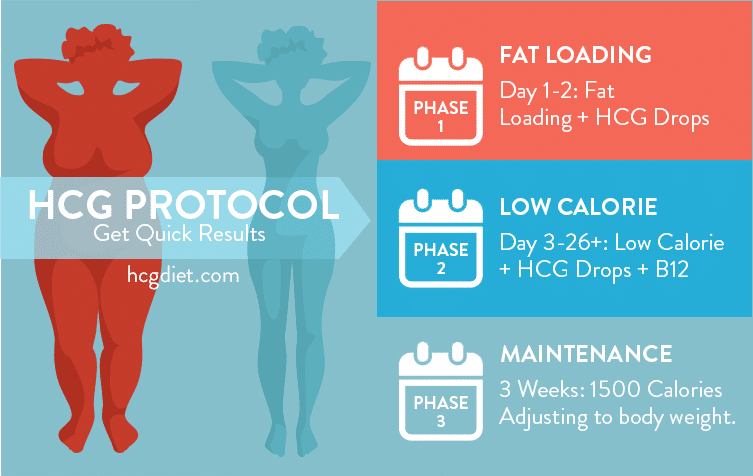 You can do anything for 26 days. The dedication comes in after the diet is over. Training your body not to go back to your old life style is hard but you can do it! HCG helps you drop weight fast but it is up to you to keep the weight off. Below is the simple protocol for the HCG Diet.
The Products That Make The HCG Diet Successful

We believe in lasting healthy changes and our supporting products can help. The HCG Support Products are a great way to help you during and post diet.

Developed for rapid weight loss.
The HCG diet is made in an FDA approved lab and has been carefully developed by health experts who know what your body needs and how to make sure you have the proper nutrition while losing weight. Hundreds of thousands of people have successfully used the HCG diet and obtained phenomenal weight loss results with absolutely no side effects.
Lose Weight Safely
While on the HCG diet, most people don't experience any side effects. If you do come across some initial headaches and dizziness, you can easily correct these with proper hydration. Here are some tips to ensure you lose weight safely while on the HCG diet:
Follow the directions exactly
Do not skip meals
Remember to stay hydrated
Is The HCG Diet Successful? 
Yes! With HCG Triumph You can be Next!
HCG Triumph Clients have seen success:
"I lost 41 pounds with the HCG diet!" ~ Jessica
"I was losing 1 to 2 pounds on a regular basis thanks to HCG!" ~ Kara
"I've never been this thin or in shape in my life!" ~ Sharon L.
"I was in serious health trouble, but then HCG changed my life." ~ Heather
With HCG Triumph, you too can finally meet the weight loss goals you've dreamed about for so long.