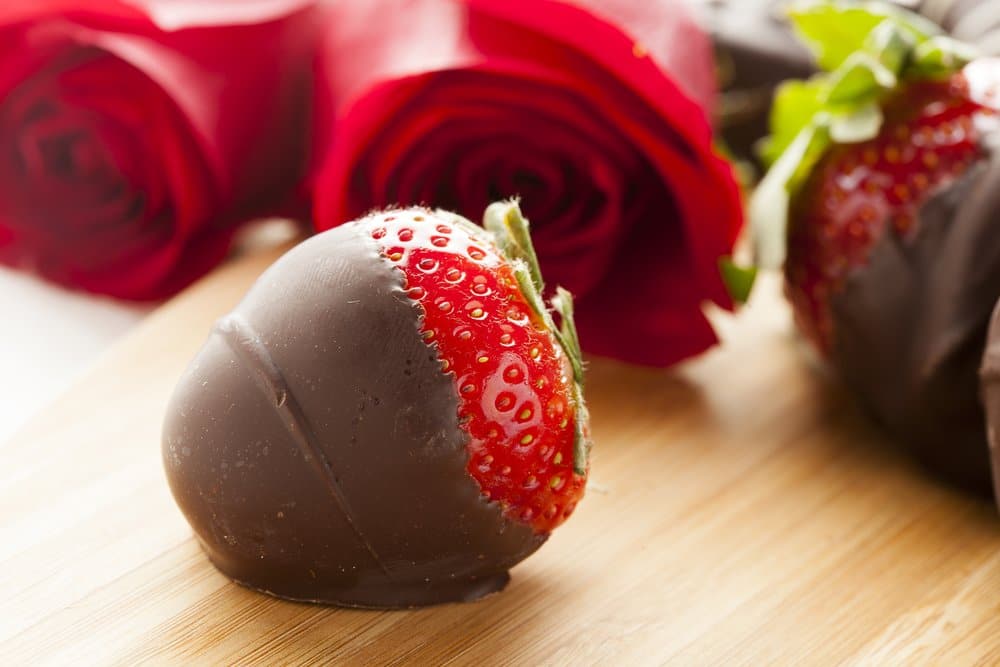 Chocolate covered strawberries. Boxes of chocolate. Chocolate roses. How many classic romantic gestures revolve around chocolate?
It's hard to imagine separating a romantic evening from sweets. But if you're on the HCG Diet – or any diet – you might feel overwhelmed or even afraid at the prospect of an upcoming holiday. What will you do?
Relax – we've got it covered. Here are some HCG Diet approved recipes to make this Valentine's the sweetest ever.
Strawberries and Cream
Want a  delicious, delightful, delectable treat to celebrate with someone you love? Then try this tasty HCG Diet approved (even for phase 2!) recipe.
Simple, sweet and delicious. This one's easy.
Fresh strawberries
1 tablespoon milk
2-4 drops vanilla creme Stevia
Stevia powder
Slice the strawberries and toss with the remaining ingredients.
Chocolate Dream
Here's a smooth chocolate treat to make your taste buds light up in pleasure.
3.5 ounces low-fat cottage cheese
1/4 teaspoon approved cocoa powder
Chocolate flavored Stevia, to taste
Garnish with mint leaves
Mix everything together into a delicious, creamy treat. Who says dieting has to be bland?
"Sugar" Dipped Strawberries
This one's easy. Simply get a bowl of stevia and dip your strawberries in it. It's beautifully simple and fun.
HCG Diet Approved Ice Cream
Wait – ice cream on the HCG Diet? Yep.
6-7 frozen strawberries
Stevia to taste
1 tsp of milk
1 serving cottage cheese
1-2 drops vanilla extract
Mix all ingredients together to desired consistency and texture. Enjoy!
You'll notice these recipes all have something in common: nearly all of them use Stevia instead of sugar or other sweeteners. Stevia is guilt free, low calorie, safe for diabetics and more, making it the perfect treat this Valentine's day.
With a little Stevia – and a little romance – your Valentine's day can be one to remember even when you're on the HCG Diet. Don't let your diet or special day get in each other's way.