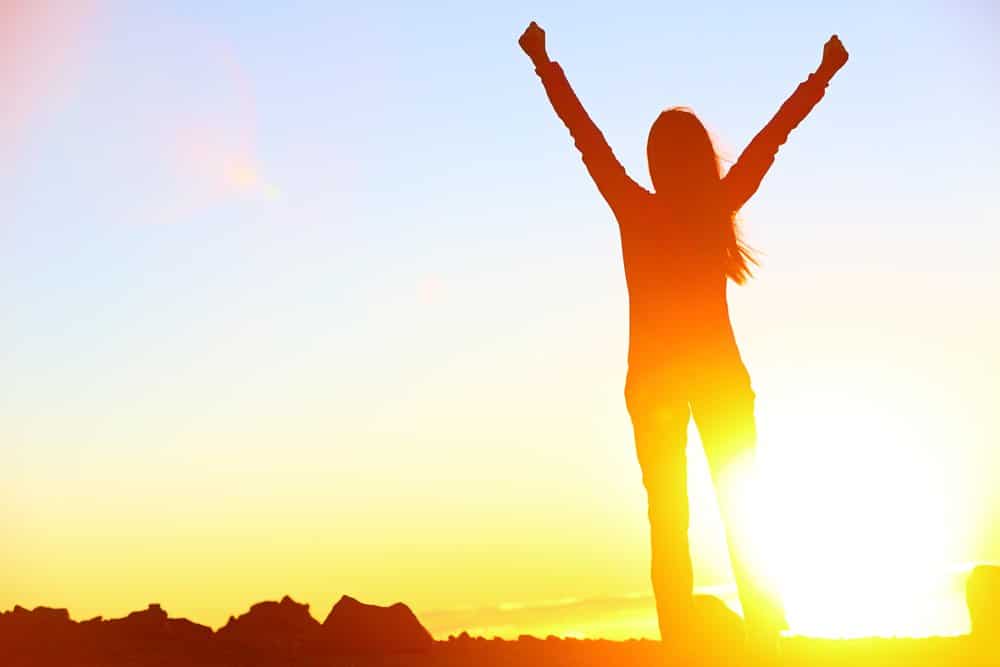 The holiday season is over, and now is the perfect time to start fresh and get back in shape. If you are like most people, you have probably already resolved to lose weight in 2015. Year after year, people resolve to lose weight but don't succeed. Many just accept that losing weight is too hard. But what if we told you there was a secret to keeping your New Year's resolutions. With a few minor changes, you will be well on your way to achieving your weight loss goals this new year!
Make Your New Year's Resolution Specific, Realistic, and Social
In order for your goals to be attainable, they must be specific and realistic. Period. Being specific helps you to plan, measure, and achieve success. While being realistic keeps you from getting discouraged and abandoning your goals a few weeks later.
Step 1: Be Specific

The first step to succeeding is to be specific. Don't just say, "I want to get in shape!" Instead, make it specific: "I want to lose two pounds per week!" or "I'm going to trade three fast food meals per week for healthy food options." This will accomplish two things:
You'll be able to measure your success. If your goal is to work out three times per week, it will be easy to measure how successful you were in any given week.
You'll be able to develop a plan and achieve your overall goal one step at a time.
Step 2: Be Realistic

Don't set over-reaching goals you know you won't be able to accomplish. Remember, your health is a marathon, not a sprint. Setting goals that are unrealistic is like setting yourself up for failure. For example, how many times have you promised yourself you would go to the gym every day until you were in shape? How long did you actually keep up with that goal? Three days? A week?
Having a more realistic goal will make you more likely to succeed. For example, instead of saying, "I want to work out five times a week," make a goal to work out twice a week. It will be easier to work into your schedule, and you'll be able to bounce back if you miss a day.
Making goals smaller also has the benefit of allowing plenty of room for forgiveness. Your goals should not be drastic life-changers but small steps toward changing your life one day at a time.
Step 3: Be Social

Some people are incredibly self-motivated. The rest of us thrive on encouragement from our social circles. It's a well-known fact that when you are socially accountable for your goals, your are more likely to achieve them. That is why we have included being social as the final step in achieving your goals.
Here are several ways to make your goals social:
Find a reliable buddy. Resolving to get into better shape with a friend, provides encouragement and the motivation you need to not give up!
Set a time when you and your buddy can get together and report on your success.
Make healthy rewards to motivate you every step of the way (i.e. a movie day, new clothes, or a weekend getaway)
Keep going until both you and your buddy have met your goals and continue giving each other support thereafter.
The 3 Keys to Success
Some people may say being specific, realistic, and social will keep you from reaching your potential. That's wrong for two reasons:
Rome wasn't built in a day. And you won't lose 50 pounds in a day either. It's by the small things we do on a daily basis that we achieve great things.
Trying to bite off more than you can chew is the fastest way to discouragement. If you can avoid discouragement, you'll keep moving forward towards your goals.
A Few Things That May Help You Succeed
Even though being specific, realistic, and social gives you the highest chance of success for achieving your New Year's resolution, it's a good idea to get as much help as you can. Here are some things that may make all the difference:
For those who want to diet with a friend, HCGDiet.com is currently having a sale starting now and going on until January 9th! Everything in the store is currently 35% off, but the longer you wait the less of a discount we will offer!
For those trying to choose healthy foods, Try an HCG Diet kit. Even the 10-day kit is enough to kick start your weight loss and "reboot" your appetite.
For those who want to eat less, Our Appetite Control can make it easier to have smaller portions.
We want you to keep your New Year's resolution to get healthy and lose weight. We're here for you! If you want any help or a free consultation at any time, give us a call. We'd be glad to speak with you and help you achieve your weight loss goals.