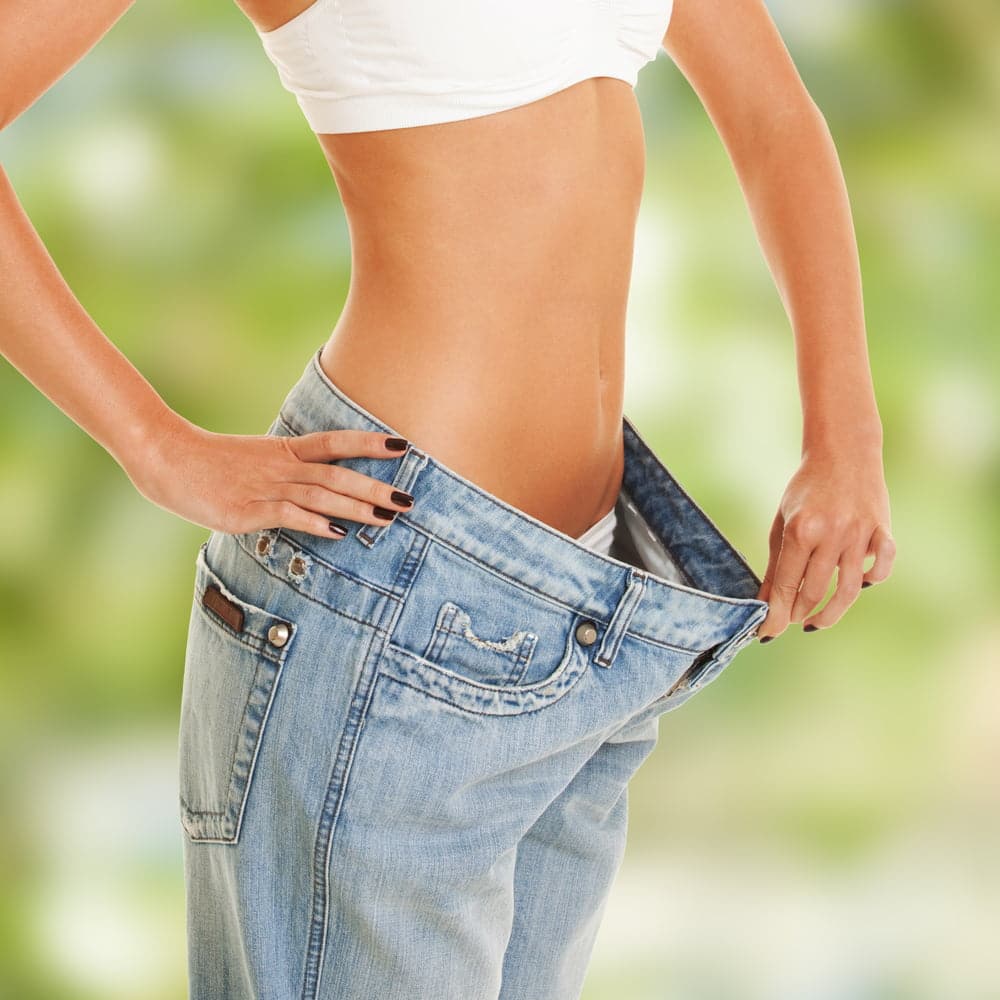 Part of the fun of warmer weather is dressing up and looking great. And while you're probably joining the thousands of HCG Dieters who are taking advantage of our Beach Body sale to slim down for spring, there are a few tricks you can do to look slimmer faster. By standing tall, wearing clothes that fit right, and wearing your favorite heals, you'll look even skinnier than you'll be getting! Keep reading to learn more about these 3 sneaky tricks to look slimmer.
Stand Tall
When you stand up tall, you avoid slouching your shoulders, sticking your stomach out, and emphasizing your features you want to hide. Try it right now! Notice how your stomach seems to suck itself in a little bit? You'll look leaner if you try to be taller. Plus, you'll strengthen your core muscles more than you would as a slouch!
Wear Clothes that Fit
As people lose weight rapidly – like when they're on the HCG Diet – they find their clothes often become a bit baggy. Even though they're losing weight, they may not look as skinny as they actually are because slightly baggy clothes emphasize, well, size. Reward yourself for losing weight by buying new clothes that fit well. You'll look sharp and fit, and your friends and coworkers will make you feel great with their positive comments about your weight loss.
Throw on Those Heels
Finally, here's one more trick to look skiny: wear heals! Having shoes with a bit of lift will add height to your appearance and – just like standing tall – will make you look skinnier. Heals also give your legs more shape. Don't go crazy, though – if you still have a bit of weight to lose, you may want to stick with a moderate lift instead of those 4-inch stilettos.
Bonus Tip: Actually Slim Down!
Of course, if you want to look slimmer, there's one solution that's guaranteed to work: slim down! This year, we've updated our beach body bundle to include a free coaching session worth $200! Not only are we slashing the price of the bundle in half from regular prices, we're also giving away valuable free coaching. There's never been a better time than right now to lose weight and get the body you deserve – the body that will impress this summer.
Imagine how you'll feel when you look slimmer. "You look incredible!" your friends will say. "We should have another 'special' weekend," your significant other will say.
And best of all, you'll hear this constantly:
"Have you lost weight?"
Follow these tips and look slimmer today.